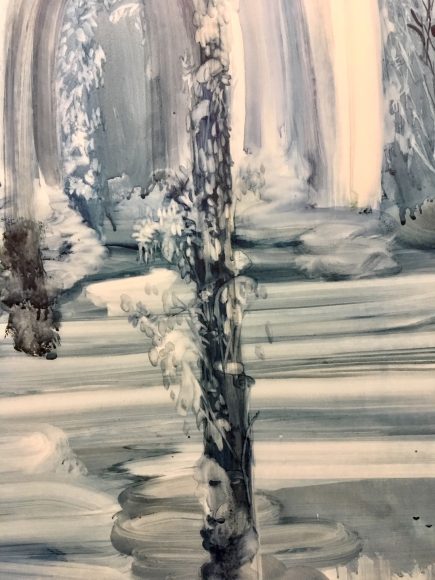 The unacknowledged belief
is that fear holds you together
not back,
that it keeps you going
even if you're dreaming on your toes, straining destiny
See, fear is what you're made of, where you come from,
As you clench without release
and hold your breath to speak
It's all that's keeping me grounded
In the rich dread of my predecessors.
All that stands between me
and dissipation
unto the great beyond.
But what of the will to rise up new
from nothing
to write home about
at all?
What of the roaring, elegant stillness behind our rushing minds?