I've been making a series of hand-embroidered interventions on printed fabric. The images of various places and people come back to the common theme of subjects unable (or unwilling) to be claimed. This unfinished business is embodied by the obstacle of the embroidered PROOF watermarks. Inspired by traditional printmaking processes, the series attempts to hold the desire for archival presence alongside the problems of such a structure.
Even as queer and racialized people are gravitating towards archival practices—from which we were once excluded—the form of the archive itself still retains the structure of the problem: their inherently limiting boundaries of authority, (in)accessibility, ethnographic classification, and their penchant for legible representation.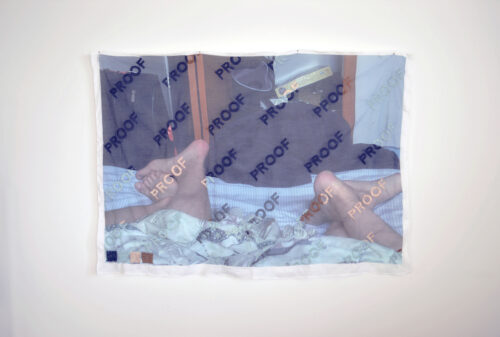 How do we hold space for the unrecorded, the unrecordable, and the yet-to-be-recorded? What if our desire for documentation might be damaging? The challenges of commemoration beckon me to consider what queer theorist Jack Halberstam refers to as "new forms of memory that relate more to spectrality than to hard evidence, to lost genealogies than to inheritance, to erasure than to inscription."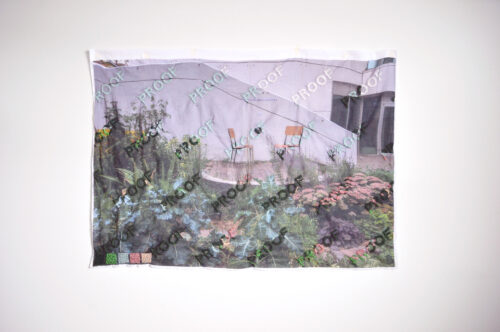 PROOF will also be featured in the upcoming Mentoring Artists for Women's Art Newsletter (MAWA), and SITE Magazine, slated for publication in August of 2021.
To follow Florence Yee's work, go to their website.