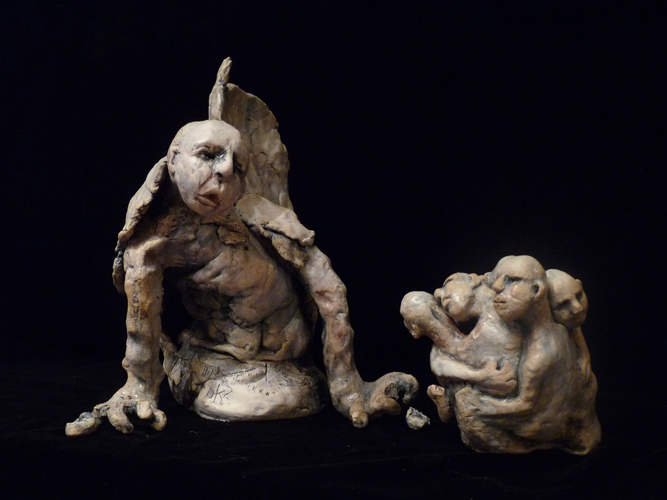 Artist Statement:
"I want to be thoroughly used up when I die… for the harder I work, the more I live." This is my mantra, which encapsulates the intensely and sometimes uncomfortable feelings I explore when I'm creating in clay. When I am working on a new sculpture, it feels as though it's coming from places deep in my subconscious, the clay helping to shape and reshape my inner self. Frequently I feel that I have uncovered blocks of unwanted emotions, after which I feel newly free and happy. Sometimes this exploration exposes shame, or pain, or anger, despair, even death – and always, intimacy.
I let my intuition guide me and I am often surprised at the result. I use pigments, colours and glazing – layering, removing, adding, subtracting – in order to nuance the rawness of each piece. This process melds, for me, my visions of identity, loss, anxiety and loneliness. I want the experience of my work to be excruciatingly intimate, so that the viewer is in it with me. I believe that only when we remove the glossy surfaces we display in our public lives, allowing ourselves to show our nakedness and vulnerability, only then do we try to live with courage and authenticity.
In my works you will experience with me, and beside me, a life and art in progress.