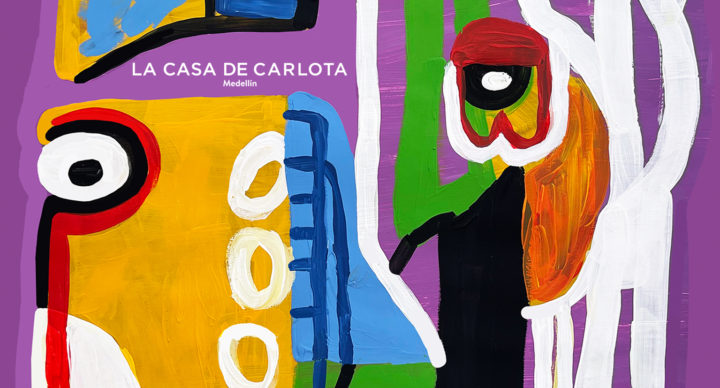 A conversation with Nel Correa, founder of La Casa de Carlota
Bold, colourful graphics are the distinctive mark of La Casa de Carlota, a communications firm in Medellín, Colombia. These intriguing images are the result of collaborative work that teams up neurodivergent illustrators with professionally-trained designers and publicists. The business model, based on an unprecedented diversity of thinking, has proven uniquely successful.
La Casa de Carlota was founded by Nel Correa, a neurotypical designer, after a series of informal conversations with a mother-to-be who was told her child (Carlota) had Down syndrome. Refusing to see neurodivergence as a limitation, he discovered the huge creative potential that lateral thinkers very often have, and how those creative forces could be harnessed and directed towards fantastic branding strategies.
"Their thinking isn't polluted by icons, concepts, expectations, rationality," says Nel. "They are free from the prejudices neurotypical people are burdened with." That's why, when envisioning a project, their approach can go far beyond that of someone who is paralyzed by fear or whose mind is cluttered with references and guidelines, master's degrees and PhDs. For them, a project that might be intimidating for strategic thinkers is as undaunting as drawing a flower for a buddy, and that freedom allows for wonderful things.
"If you ask Sebastián why his self-portrait has two mouths," says Nel about a particularly outgoing and talented designer at La Casa de Carlota who has Down syndrome, "he'll answer, That's because I talk a lot, puro blab bla bla."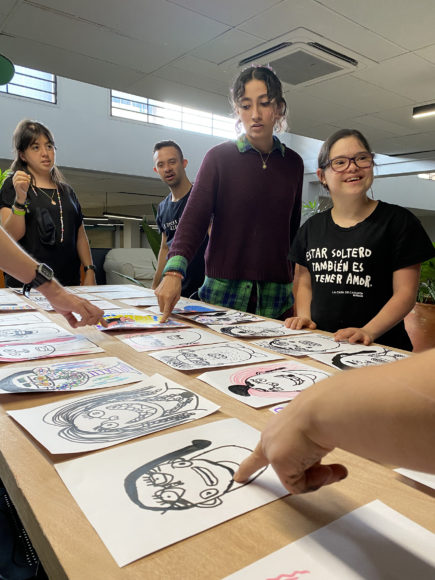 La Casa de Carlota has done work for the Inter-American Development Bank (IDB), and when their graphics were displayed in front of Colombia's president and other world leaders – a huge achievement! – what really mattered to Sebastián was the opportunity to be photographed with Colombian musician Carlos Vives and hear him play at the event.
When Jordan, another member of the team, was given a model of a brontosaurus, he drew a seven-legged creature. Why? Well, knowing that dinosaurs are extinct, he wanted to give this one the opportunity to move away faster from extinction.
"Can you imagine what kids with autism can bring in when it comes to creating characters, say, for an animated movie?" Nel asks rhetorically. (The truth is, I cannot.) "On the other hand," he laments, "when have you seen a neurodivergent character represented in mainstream animated films?"
The hiring process at La Casa de Carlota involved a certain learning curve. An open call was not the most advisable approach, as job opportunities for neurodivergent adults are so scarce that a huge number of candidates would have to be turned away. The way it works now is that through different NGOs and foundations, La Casa de Carlota gets referrals for candidates who are willing to work, interested (and gifted) in graphic design, good at teamwork… and whose parents agree with them having a professional life.
Three of the key objectives of La Casa de Carlota are to offer opportunities for their customers to develop new attitudes in the face of challenges, branding through graphic design, and a store with a selection of sustainable, beautifully designed cups, socks, notebooks, helmets, sneakers, beer bottles and other such articles.
For Nel, it is important to point out that La Casa de Carlota is a business, not a charity. But he also stresses that the business has always had the goal of operating as an agent of change within the system – by developing better practices to promote sustainability and social awareness and showcasing the talent of professionals who have not been given enough attention or visibility. He longs for the day when being neurodivergent is seen by more people as something to aspire to rather than a problem, mirroring his own experience.
All images are courtesy of La Casa de Carlota de Medellín.
For more on La Casa de Carlota's approach and services, please visit its website.