Montréal what?!
Serai needs your support
Montréal Serai is a progressive, non-profit, arts-culture-politics webzine founded on alternative perspectives that transcend and challenge mainstream concerns. Over its 35-year existence, Montréal Serai has gone from a primarily Montréal-based print journal to a digital magazine with a national and international audience of readers, hungry for critical writing.
You can donate to Montreal Serai here, using Paypal.
Did you know?
Montréal Serai provides a safe and welcoming space where a diversity of writers (emerging and established), artists, cultural workers, volunteers, readers and benefactors converge and engage in a veritable masala of cultures, identities and personalities.
Montréal Serai features a unique profusion of thought-provoking content, including fiction, non-fiction, poetry, art and reviews of film, music, exhibits, theatre and dance.
Over 400 contributors from around the world have shared their work through the Montréal Serai
In a typical year, the webzine receives nearly 2 million visits (hits) from readers looking for a taste of something new (and linger longer than the average dwell time for most mainstream magazines).
After an initial period driven by the goodwill of contributors and other volunteers, Montréal Serai has been providing modest compensation to writers and administrative staff with the help of small grants from the Canada Council for the Arts and donations from supporters like yourselves.
The recipe!
The Montréal Serai masala mix is based on three key ingredients: people, content and resources.
People: A handful of passionate and determined writers, activists and community organizers come together year after year to produce Montréal Serai. As the founding generation gradually eases back, a new generation of writers, contributors and supporters is stepping up to the plate, bringing with it a passion for keeping the flame alive.
Content: Montreal Serai has established a strong reputation that continues to attract talented contributors unswayed by commercial or partisan interests, who navigate with readers as they review and challenge contemporary social, cultural and political norms.
Resources: Montreal Serai does not receive money from investors, shareholders or major financial backers. Public funding continues to dwindle, to the point where the future of Montréal Serai is difficult to assure under current conditions.
We need your help!
You can help us carry on mixing the Montréal Serai masala into the future by contributing a pinch of your favourite spice:
Black pepper: $ 25
Cardamom: $ 50
Cinnamon: $ 100
Cloves: $ 250
Coriander: $ 500
Cumin: $ 1,000
Nutmeg: $ You set the amount!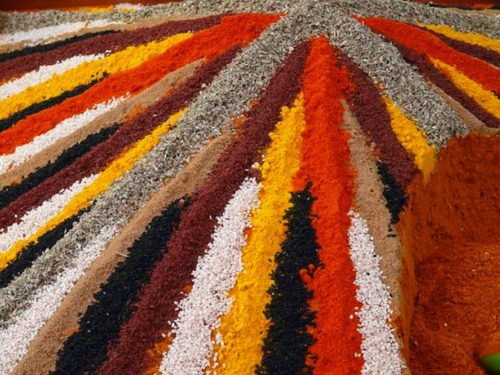 When you make a donation to Montréal Serai, your support:
gives space to voices that are too often ignored, unheard or silenced by mainstream media;
helps readers find meaning in a context of continuous social, political and cultural change and uncertainty;
ensures that Montréal Serai continues to provide ground-breaking content as we move forward.
We thank you sincerely for your support. All contributions are welcome.
You can send an e-transfer to serai.editor@gmail.com or make your donation via Paypal (using the Donate button here and on our website). Or you can send a cheque made out to Montréal Serai to:
Box 72, Succursale NDG
Montréal, Québec, Canada H4A 3P4
Thank you for adding your spice to the Serai mix.
The Montréal Serai team
You can donate to Montreal Serai here, using Paypal.
---
---
The Editorial Board, Montreal Serai