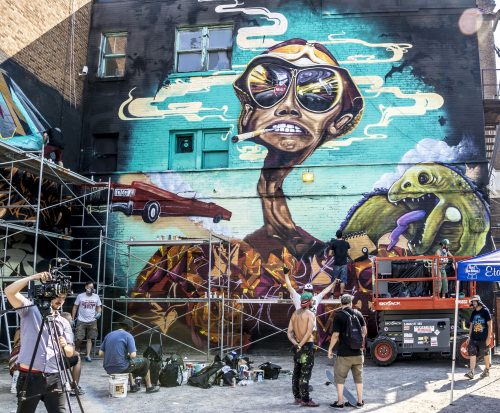 As always, when editing an issue of Montréal Serai, there is a certain FEAR bordering on near paranoia that the theme that was chosen several months ago may not produce potent and relevant pieces. And as always, when we are ready to upload and provide the final selection of articles, we find ourselves facing the dilemma of what to include and what to exclude. A substantial overflow of articles, essays, poems and short stories has happened by then.
While addressing the theme of Fear and Loathing in Modern Times, I was automatically expecting a slew of Orwell-inspired pieces that would highlight the contemporary infatuation of conservative states (both left and right) with the "security" of the state, the "homeland protection" psychosis and of course the culture of cyber warfare, hacking, disabling and mimicking.
We got all of that. But we also received, much to our pleasure, an entire range of pieces on what one would consider other notions of fear. They include the fear of being over-diagnosed and over-policed on health issues; the anticipatory tension over the results of prenatal profiling; the fear of adamant and powerful forces that wish to preclude any scrutiny of the Israel-Palestine situation; a gripping analysis of the Laura Poitras documentary Citizenfour; and the reaping of colonial dynamics for fear of being overwhelmed by other cultural possibilities… which in turn brings us back to Maya Khankhoje's review of Discontent and its Civilizations — the fear of turning a picture or a popular (mis)conception upside down and exploring what is under the rock.
As Patrick Barnard aptly puts it in his expansive essay, it is the fear of the citizenry that prompts the surveillance state. Get rid of the fear and the contempt and uphold the concept of community! Finally, aside from works of fiction and art that clearly identify the theme of this issue, Richard Swift, in his essay, points out how the Canadian State itself normalizes fear and loathing by invoking a certain consensus in the media.
---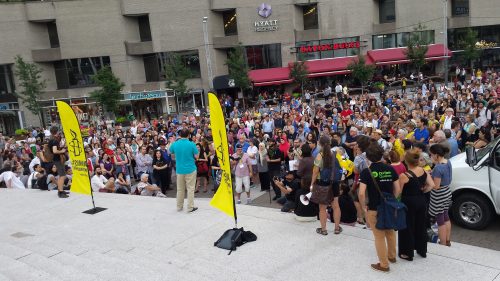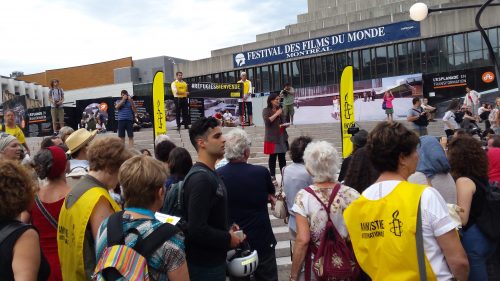 Amnestie Internationale's petition
---
---